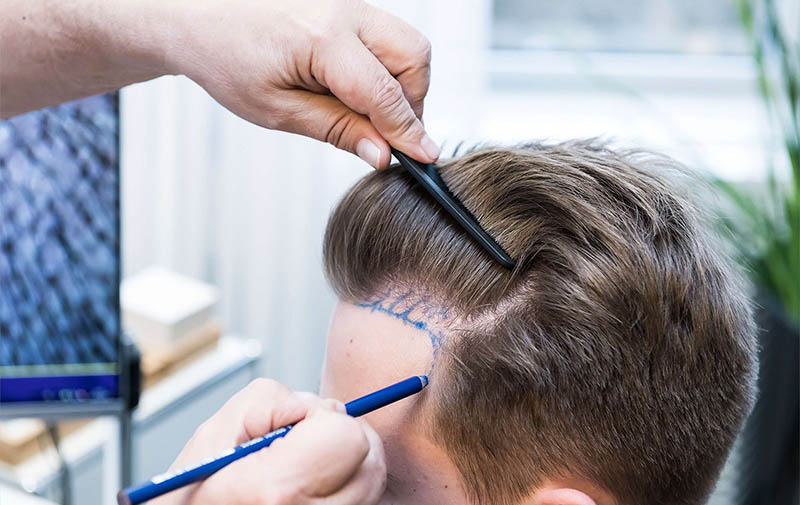 Hair loss can significantly impact an individual's confidence and self-esteem. Thanks to advancements in hair transplant techniques, natural-looking hair restoration is now achievable. Turkey has emerged as a leading destination for hair transplant surgeries, offering renowned clinics, skilled surgeons, and affordable prices.
In this article, we will delve into the scientific aspects of hair transplantation, discuss different techniques and their advantages, provide insights into choosing the best clinic in Turkey, cover the costs involved, and highlight essential aspects of post-transplant care.
The Science Behind Hair Transplantation
Hair transplantation is a surgical procedure that involves redistributing hair follicles from the donor area to areas with thinning or no hair growth. The procedure relies on the concept of donor dominance and the permanent nature of hair follicles.
Donor Dominance: Hair follicles extracted from the donor area, typically the back of the head, are genetically resistant to the effects of dihydrotestosterone (DHT), the hormone responsible for hair loss in individuals with androgenetic alopecia. When these resistant follicles are transplanted to the recipient area, they maintain their natural growth pattern.
Permanent Nature of Hair Follicles: Hair follicles harvested from the donor area retain their inherent ability to grow and produce hair throughout an individual's lifetime. The transplanted hair preserves its original characteristics, including color, texture, and growth cycle.
Techniques and Advancements in Hair Transplantation
Follicular Unit Extraction (FUE)
FUE is a widely used technique in hair transplantation. It involves extracting individual follicular units using microsurgical instruments, such as punches with diameters as small as 0.6 to 1.0 mm. The small incisions made in the donor area heal with minimal scarring, resulting in a natural appearance.
Follicular Unit Transplantation (FUT)
FUT, also known as strip harvesting, entails removing a strip of scalp from the donor area. The strip is then dissected into individual follicular units for transplantation. Although FUT leaves a linear scar, it remains a viable option for patients requiring a larger number of grafts.
Direct Hair Implantation (DHI)
DHI is a modified version of the FUE technique. It involves directly implanting harvested follicular units without creating recipient site incisions beforehand. This technique offers precise control over the depth and angle of hair follicle placement, resulting in natural-looking outcomes.
Research and Expertise
Research-Oriented Clinics: Look for clinics that prioritize research and stay updated with the latest scientific advancements in hair transplantation. Clinics actively contributing to the field through research and publications demonstrate their commitment to excellence.
Surgeon's Expertise and Credentials: Evaluate the qualifications and experience of hair transplant surgeons. Consider surgeons who actively participate in scientific conferences, workshops, and professional organizations related to hair restoration.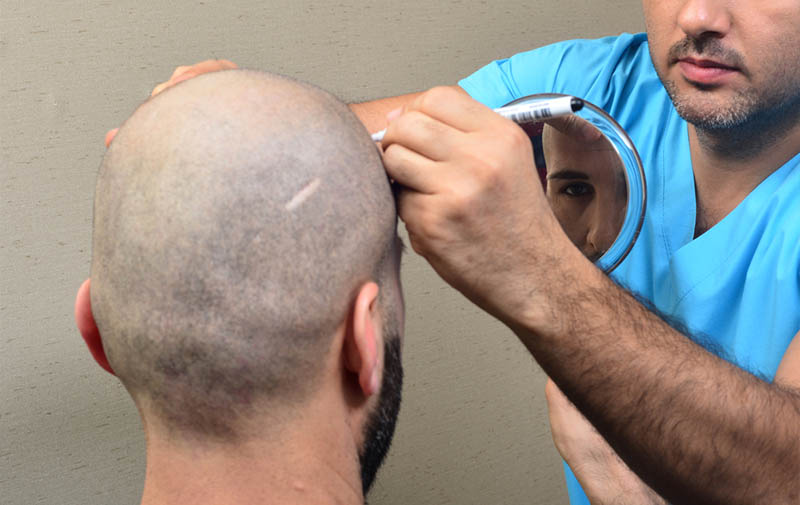 State-of-the-Art Facilities and Technology
Advanced Diagnostic Tools
Opt for clinics that utilize advanced diagnostic tools, such as trichoscopy or digital imaging, to accurately assess the condition of the scalp and determine the appropriate treatment plan.
Microsurgical Techniques
Inquire about the clinic's use of microsurgical instruments and techniques, as they play a crucial role in minimizing trauma to the donor and recipient areas, promoting better graft survival, and achieving natural results.
Patient Education and Informed Decision-Making
Thorough Consultations
Choose a clinic that emphasizes comprehensive consultations, where the surgeon explains the procedure, discusses expected outcomes, and addresses any concerns or questions.
Transparent Information
Reputable clinics provide comprehensive information about the procedure, including success rates, potential risks, and realistic expectations. This ensures that patients make informed decisions based on scientific facts.
Over all, hair transplant in Turkey combines scientific expertise, advanced techniques, and affordable pricing, making it an ideal choice for individuals seeking effective hair restoration. By considering scientific factors when choosing a clinic, such as research orientation, surgeon expertise, advanced facilities, and patient education, individuals can ensure a successful and scientifically grounded hair transplant experience.
Turkey's leading position in the field of hair transplantation, coupled with its commitment to scientific advancements, solidifies its reputation as a top destination for those seeking natural-looking and long-lasting hair restoration.
Frequently asked questions (FAQs) regarding hair transplant in Turkey:
Q1: How long does a hair transplant procedure in Turkey typically take?
A: The duration of a hair transplant procedure can vary depending on the technique used and the number of grafts being transplanted. On average, a hair transplant in Turkey can take between 6 to 8 hours.
Q2: Is a hair transplant in Turkey a painful procedure?
A: Hair transplant procedures in Turkey are performed under local anesthesia, which helps minimize pain and discomfort during the surgery. Patients may experience some mild discomfort or soreness after the procedure, but this can be managed with prescribed pain medications.
Q3: How long does it take for transplanted hair to start growing?
A: After a hair transplant in Turkey, the transplanted hair follicles enter a resting phase for the first few weeks. New hair growth typically starts within 3 to 4 months after the procedure, and full results can be seen within 9 to 12 months.
Q4: Are hair transplants in Turkey permanent?
A: Yes, hair transplants in Turkey are considered a permanent solution for hair loss. The transplanted hair follicles are resistant to DHT, the hormone responsible for hair loss, and will continue to grow naturally for a lifetime.
Q5: How much does a hair transplant in Turkey cost?
A: The cost of a hair transplant in Turkey varies depending on the clinic, the technique used, and the number of grafts required. On average, the cost of a hair transplant in Turkey is more affordable compared to other countries, making it an attractive option for many individuals.
Q6: How should I take care of my hair after a transplant in Turkey?
A: After a hair transplant in Turkey, it is important to follow the post-operative care instructions provided by your surgeon. This may include gentle washing and drying of the hair, avoiding strenuous activities and exposure to direct sunlight, and taking prescribed medications to promote healing and prevent infection.
Q7: Can I wear a hat or cap after a hair transplant in Turkey?
A: It is generally recommended to avoid wearing hats or caps for a certain period after the procedure to allow the transplanted hair follicles to heal and settle properly. Your surgeon will provide specific instructions on when it is safe to start wearing head coverings.
Q8: Is it necessary to travel to Turkey for a hair transplant?
A: While Turkey has gained a reputation for its high-quality and affordable hair transplant procedures, individuals have the option to undergo the procedure in their own country. It is important to research and choose a reputable clinic and experienced surgeon regardless of the location.
Remember, it is always advisable to consult with a qualified hair transplant professional or surgeon to address any specific concerns or questions you may have about the procedure.
Table of content
Related articles