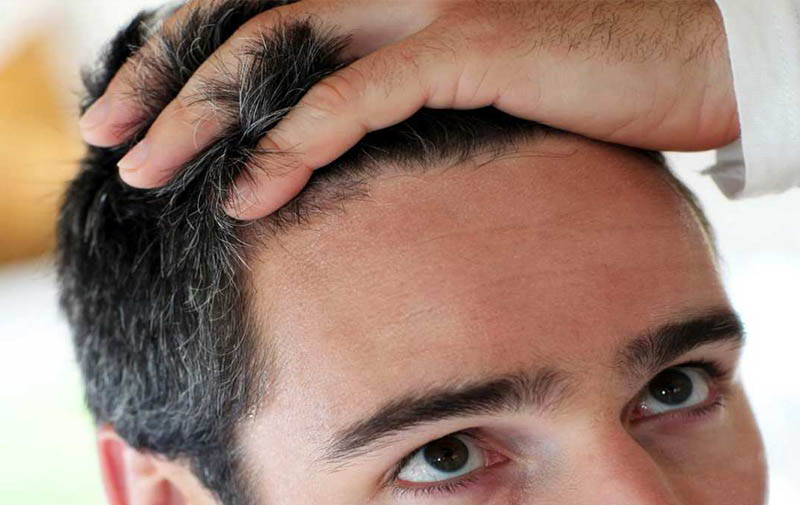 Recovering from an FUE hair transplant typically takes around 10 to 14 days. During this recuperation period, patients can expect their newly transplanted scalp to exhibit symptoms such as redness, scabbing, and swelling, which usually subside within the same 10- to 14-day timeframe.
The International Society of Hair Restoration Surgery reports a remarkable 157% increase in global hair transplant procedures from 2008 to 2019. In Turkey, there has been a 78% surge in hair transplant cases since 2016. The question arises: What's behind this surge in popularity?
Over the past decade, the prevalence of hair transplants has skyrocketed, largely due to prominent celebrities openly discussing their own procedures and thus making them more socially acceptable. Consequently, hair transplants have now become a highly sought-after treatment, eagerly anticipated by many.
After experiencing years of hair loss, you've taken a significant step towards regaining both your hair and confidence. You've diligently researched and planned for your FUE hair transplant, including determining the number of hair grafts required. Having perhaps explored various non-surgical hair loss treatments, you have now made the final decision to proceed with an FUE hair transplant procedure. The next crucial consideration is your post-transplant care and recovery process.
Aftercare for a FUE Hair Transplant
Although a hair transplant procedure is generally straightforward and can be completed within a day, the post-transplant aftercare and recovery process are vital components that should not be underestimated. Several crucial factors must be taken into account, including potential side effects and guidelines for the recovery period. This comprehensive guide will walk you through the entire aftercare and recovery process, shedding light on potential side effects and addressing concerns you may have, such as when you can return to work or how to care for your newly transplanted hair.
At Medical 11 in  Istanbul, we always tailor our aftercare for hair transplants to each individual patient. While we strive to address any questions or concerns you may have before the procedure, please don't hesitate to seek further information or guidance during your initial consultation if needed.
The Day of Your FUE Hair Transplant Procedure
At Medical 11, we take immense pride in ensuring an exceptional patient experience. Here's what you can anticipate on the day of your operation:
Arrival and Warm Welcome:

Our friendly team will warmly greet you upon your arrival, and you'll have the option to enjoy a cup of tea to make you feel comfortable.

Morning Consultation:

You and your surgeon will go through the procedure once more, ensuring that you are fully informed and at ease.

Personalized Comfort:

You will have the choice of your favorite music, TV entertainment, and aromatherapy to help you relax during the process.

Numbing and Comfort:

Tablets for comfort and numbing injections will be administered to the back of your head and the area where new hair will be transplanted to ensure that these areas are anesthetized.

Precise Follicle Extraction:

We will carefully extract the hair follicles from the donor area of your head, taking great care throughout the process.

Follicle Preservation:

The extracted hair follicles will be cooled and preserved in petri dishes. They are then organized into bundles to achieve the desired hair density and style that you have in mind.

Lunch Break:

We cater to all dietary requirements, which we will have discussed with you in advance to make sure you are comfortable during your surgery.

Marking the Hairline:

Before beginning the hair transplant, we mark out the desired hairline or the area that requires more hair, ensuring your complete satisfaction with the plan.

Precise Implantation:

The targeted area of the scalp will be numbed once again, and the process of implanting the hair follicles will commence. They will be carefully placed to replicate the natural direction and density of your existing hair, ultimately growing into your desired hairstyle.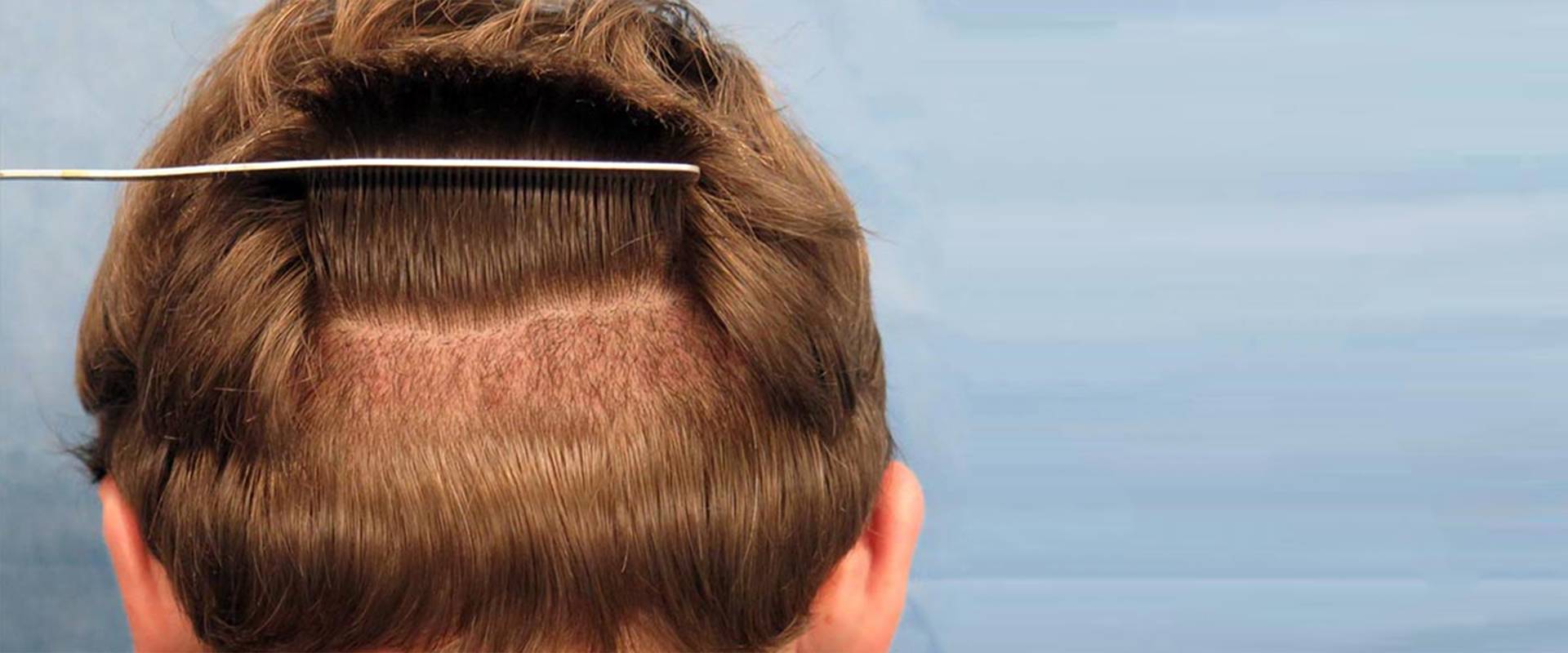 What Occurs Following an FUE Hair Transplant Surgery?
Right after the surgery, the patient can catch a glimpse of their newly designed hairline, as the transplanted follicles become visible. Once the surgical procedure is complete, and the patient is satisfied with the results, we shift our focus towards guiding them through their hair transplant aftercare and recovery journey.
We take great pride in providing an exceptional service that ensures each patient receives the utmost care, guidance, and protection. This entails:
Bandaging the Extraction Zone:

We apply bandages to safeguard the small incisions, ensuring they remain clean and free from harmful bacteria and dirt. We typically recommend keeping the bandage on until at least the following morning.

Protective Cap:

We provide a protective cap to shield your newly transplanted hair from environmental elements for the next few days. The surgeon will discuss the duration for which the patient should wear the cap.

Aftercare Package:

We offer an aftercare package that contains all the essential medications and materials necessary to maintain the optimal health of your hair and scalp.

Detailed Care Instructions:

Patients will receive comprehensive instructions on how to care for their new hair.

Follow-up Consultations:

If needed, follow-up consultations are available, allowing patients to address any concerns or questions.

Access to Surgeons:

Our patients have access to our surgeons throughout their recovery to seek guidance and assistance.

One-Year Review and Follow-Up:

We schedule a one-year review and follow-up to monitor the progress of your hair growth and encourage patients to share before-and-after pictures for evaluation. This offers an opportunity to address any additional questions or concerns.
After receiving all the necessary aftercare information, patients are free to return home and commence the healing process. We maintain regular follow-ups to monitor the progress of each patient's hair growth journey and actively encourage them to provide us with before-and-after pictures for evaluation, facilitating further questions and discussions.
Personalized FUE Hair Transplant Aftercare Package
The personalized aftercare package offered by Medical 11 plays a crucial role in the overall recovery process by providing patients with the essential tools and information necessary for a swift and effective recuperation.
This customized package includes a carefully curated selection of vital medications and minerals, tailored to care for the newly transplanted hair. The cost of this bespoke aftercare package is integrated into the total expenses of the hair transplant procedure, ensuring that it is specifically designed to meet the individual requirements of each patient. The package also includes detailed instructions that comprehensively outline all the information needed for home aftercare.
Stress is a significant contributing factor to hair follicle damage, underscoring the importance of stress reduction in safeguarding your hair's health. At Medical 11 in Istanbul, we leave no stone unturned to ensure your recovery is as stress-free as possible.
Our patient-tailored aftercare process extends beyond the procedure itself, as our dedicated team of trained specialists and surgeons is available to assist you at every step of your recovery journey. We are here to address any questions or concerns you may have, offering guidance on how to proceed and, if necessary, scheduling follow-up appointments to ensure your continued well-being.
Recovery After FUE Hair Transplant
The pace and comfort of the recovery process for a hair transplant are influenced by the surgical method chosen. In contrast to other hair transplant procedures, the initial recovery period for an FUE hair transplant is notably swift and relatively painless, typically lasting around 10 to 14 days.
This expeditious recovery is attributed to the less invasive nature of the FUE procedure, as opposed to the FUT surgery where surgeons remove a strip of skin from the donor area instead of extracting hair follicles individually.
At Medical 11, we specialize exclusively in FUE hair transplants and provide effective non-surgical treatment options as well. For more information on our practical solutions for hair loss, we encourage you to schedule an initial consultation today.
What is the Recovery Duration for FUE Hair Transplant Surgery?
Right after the surgery, patients will begin to witness the initial results. However, it's important to note that the donor area will still be in the process of healing, possibly showing signs of rawness and scabbing, which may not appear as aesthetically pleasing as desired. Nonetheless, these conditions will gradually improve during the recovery period. Additionally, some degree of swelling may be present, but it typically subsides within 5 to 7 days.
A significant concern associated with FUE hair transplants is the duration required for complete healing. We recommend that patients take a minimum of 4-5 days to rest and recuperate before resuming their normal daily activities. Although the expected convalescence period is around 2 weeks, the majority of patients typically recover within just 7 days. While it is possible to return to work immediately after the procedure, we advise taking 4-5 days off to ensure effective recovery and minimize the potential impact of environmental factors on your newly transplanted hair.
FUE Hair Transplant Recovery Timeline
The recovery process following an FUE hair transplant is a critical phase with specific milestones to be aware of:
First Two Weeks:

During this initial period, the newly transplanted hair grafts are not fully secure. It's essential to exercise caution as any impacts or trauma to the head can negatively affect the overall outcome.

Exercise and Hygiene:

To ensure a smooth recovery, we recommend reducing physical exertion during the first 2 weeks, which also helps minimize sweat and dirt buildup in the treated areas. Following the prescribed medication is crucial for the healing process. Adherence to the post-operative instructions provided by our surgeon is essential as you progress through the recovery journey.

Removal of Bandages:

Between 1 to 5 days post-surgery, bandages can be safely removed, but it's crucial not to touch the recipient area and grafts during this time. The scalp is particularly vulnerable to damage, so it's advisable to protect it by wearing a cap. Swelling around the eyes or forehead may be visible, and we provide guidance on reducing this through sleep and medication. FUE hair transplant patients typically experience a quick healing process for the tiny incisions in the donor area, often within 5-7 days.

Hair Washing:

On day 5, patients can gently wash their hair following the detailed instructions included in the aftercare package. By this time, the grafts should have adapted to the transplanted area, making them less likely to be dislodged. However, caution is still necessary, as scabs may be present, and scratching or itching should be avoided.

Hair Shedding:

After two weeks, the transplanted hair is expected to fall out. This is a normal part of the process, and it will gradually start to regrow.

New Hair Growth:

Approximately 3-4 months post-surgery, new hair will begin to emerge, providing the patient with a fuller and more voluminous appearance.

Final Results:

The long-awaited final results typically become evident between 12 to 18 months after the surgery. This is when you can confidently showcase your new hair and enjoy the benefits of a full head of hair. It's crucial to follow the guidelines set by our experienced surgeons for optimal results. If you have any questions or concerns about the recovery process, please don't hesitate to reach out to us.
In general, the aftercare process starts before the surgery has even begun. Once a point of contact has been made, we will invite you in for an initial consultation. During the consultation, one of our experienced surgeons will take you through the procedure and perform an assessment of your hair to construct an entirely bespoke hair transplant plan.
During our hair transplant consultation service, we aim to give you a better understanding of what an FUE hair transplant entails as well as the aftercare and recovery guidance needed for a successful patient journey.
Once the consultation has been completed and a plan has been agreed, a day and time will be arranged for your FUE hair transplant surgery. A patient will need to consider the recovery time and ensure the operation and aftercare will not clash with their work schedule.
Table of content
Related articles